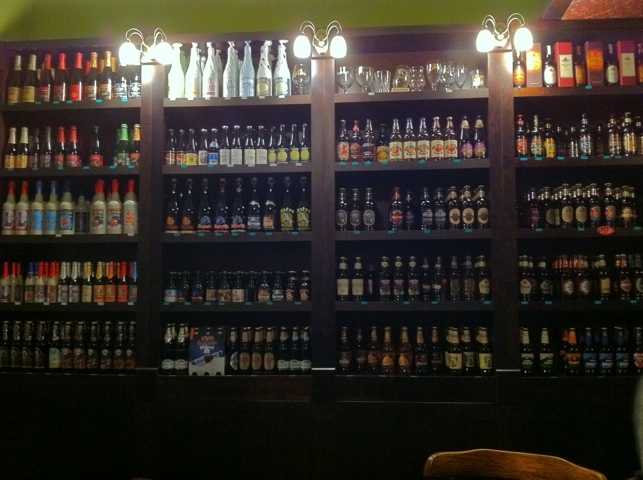 I was in Riga this past weekend doing other business and not just drinking beers! But I have to admit that one or two beers was sunk down my belly every evening ;-). On Friday night I asked my Latvian friends to take me to Brevinga Alus Salons which was one of the most promising shops I found on ratebeer. Well they had craft beer, but it was only from Germany, Belgium and UK. The manager said it was too expensive to import from US or even Scandinavia. I was hoping to find local craft beer from Latvia, but I was not so lucky. They had a few lagers on tap, that was all.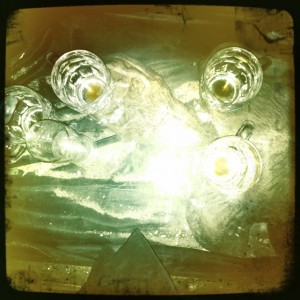 On Saturday my friends took me out to a gothic death metal bar called Transylvania, I got some kind of dark beer with honey (mead beer hybrid I guess) I don't remember the name. It was OK but one was enough, I thought it was too sweet. I also had other hybrid beers with honey in it, seems to be quite popular now. After dinner at Lid0 we went to Rock'n'Riga, for a Saturday evening it was very lame, almost empty. Maybe because their beers sucks!!!
On Sunday my friend took me to a big supermarket where they had lots of Latvian beer, but it was almost only lagers. I saved the most interesting ones and brought home with me (picture below) and will try them soon. If you know them, please lave a comment what you think of them!
The two beers on the right I got from two guys from Lithuania as a gift, the other five are from Latvia. It should be interesting to see if I got the best ones with me home. What do you think?