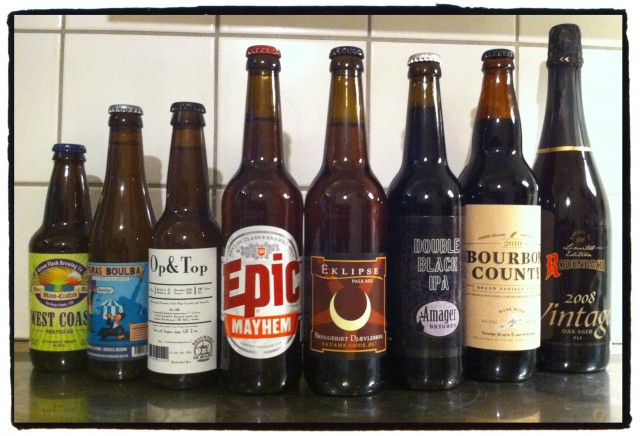 Today Systembolaget released new beers, I got all the new ones I wanted :-).
The Bourbon County above was released last week and I had ordered two more (because I could!). There was other beers released to, but I had already tasted them or wasn't interested. And I didn't want to spend too much money, new ones are coming in two weeks. It's expensive to keep up with what's released.
Hmm, there was no Stouts this release!