Strong and malty beer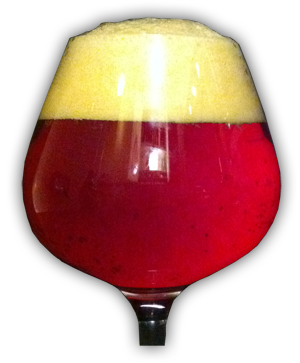 Thought I was done for now, well here's a big surprise.
'Cos I keep coming back, I can't be exorcised.
I'm like a nightmare babe, I'm here to mess with you.
I'll make your hair stand up and I'll make your lips turn blue.
I'm gonna raise your roof, I'll ring your bell and that's the truth. Speed don't kill and I'm the proof, Just call me Snaggletööth.
Barleywines (in my opinion) should be more malty than an India Pale Ale. Sometimes it can be difficult to distinguish a Barleywine to an Imperial IPA, but generally the Barleywine have fuller body and is more sweet than an IPA.
Snaggletooth
I don't know Lemmy, but when I think about him I think Bourbon whisky and cigarettes. So this beer I use smoked malt, bourbon whisky drenched oak chips and lots and lots of hops. With a whooping 12-18 %ABV and 135-150 IBU it should kill everything else you drink after this. This is an evil one.
Orgasmatron
This one is the opposite, it is seductive with it's full body and not so evil. The IBU is typically 50-80 IBU and 10-12% ABV. It should give you a beergasm and makes you not to want anything else.
βatch#1 brewed 2010-12-11, bottled 2011-01-12
12% ABV (OG 1110 – FG 1021) – 135 IBU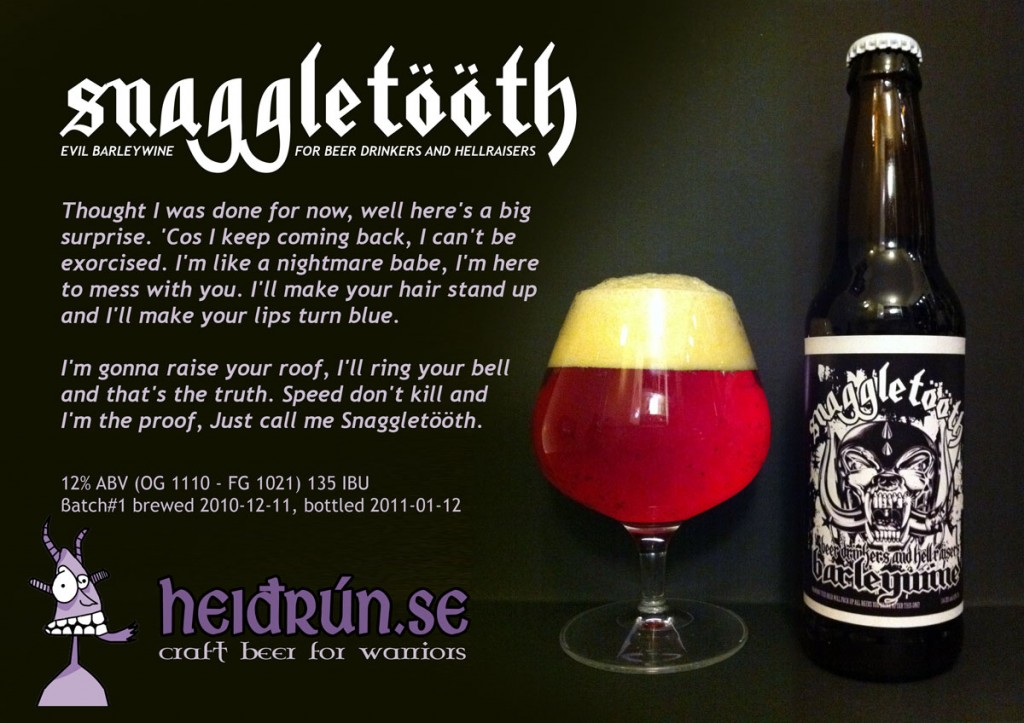 Heiðrún proudly presents an evil Barleywine for beer drinkers and hellraisers!