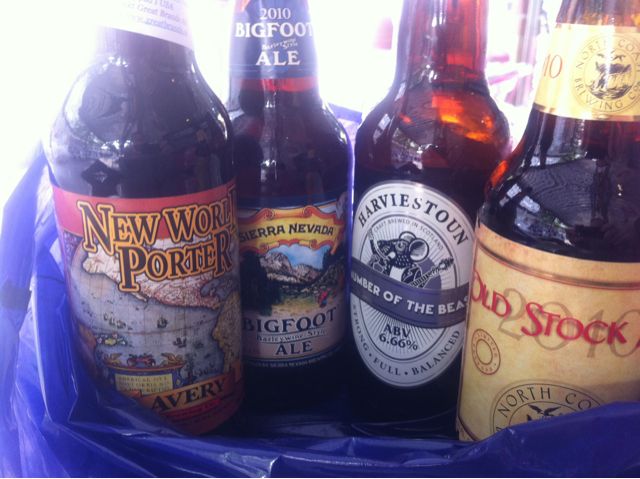 Avery – New World Porter (porter).
Sierra Nevada – Bigfoot (barleywine).
Harviestoun – Number of the Beast.
North Coast Brew – Old Stock Ale (barleywine)
I'm really sceptic about the 6.66% ABV "Metal Edition" beer from Harviestoun. Nearly all metalheads I've seen seems to be happy with Karhu or any other cheap industrial lager the place offers. I'm sure it's nothing like my 666 IBU, 9.3% ABV Luciferi ]:-)
Edit; well I was right, the Harviestoun was not more Metal than say, Europe or Magnum IMHO.
Edit2; the New World Porter was Very good! I might buy more of them :-).
Edit3; really strong barleywine, 11.7% ABV. I'm taking really small sips and Br#ton crackers. I like the colour of deep deep red, almost brownish. I can't remember last time I had a barleywine. I will taste the other one in the fridge tomorrow and compare it to this one.