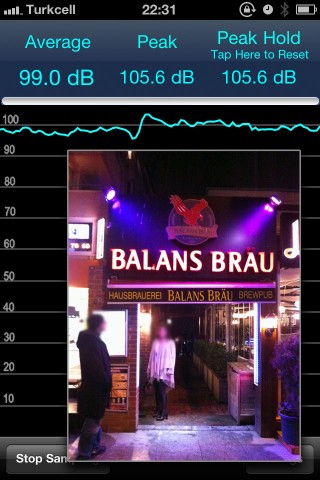 Last week I was in Istanbul visiting friends. THe food and the company was great and I was treated very well everywhere. I did not have high hopes finding good beer. I had found Taps Istanbul, but unfortunately it had closed a few weeks earlier. This was too bad since it was supposed to be the best brewery in whole Turkey. I hadn't even bothered mapping out where the other brewery was before I went to Istanbul.
So we went to "the English Pub" on Bagdad street. I asked for Mariachi Black, there was nothing black about his horrible thing they called beer. Since they didn't have any English beers at all (go figure!) I asked for a black beer, and got Efes Dark. It was way better than the first, and since all others was yellow fizzy beers I stuck to this the whole evening. I remember being here 2-7 years before and it looked different, they also had Guinne55 and Ki11kenny. Maybe new owners? Anyway the name is misleading :-/.
Next day my friends said there was another brewpub within 15 minutes walk on Bagdad street, so we walked there. I recognized the name it was "the other brewery", Balans Bräu and took this picture. When we entered it was very loud Turkish folk music in disco versions. I have a hearing problem and can not distinguish talk (screaming) from the music is playing, especially the high pitched tones feels just like someone poking my eardrums with a knife. So it was a pain listening to loud blaring music I don't like and not being able to hear anything anyone says.
They had four taps but only one beer! It was their own Special Pilsener. It had a weird smell and taste, and I hated it from the first sip. I only drank half and then filled the rest in my friends glass when he was not looking. After this "pilsener" I asked for bottled beer and the only thing they had was Tuborg lager that tasted like normal lager, neither good or bad, so I stuck to this the rest of the evening.
I have friends in Istanbul that like craft beer so I guess it is a matter of time until someone start a real brewery and pub with decent tasting beer. Some day in the future, I hope!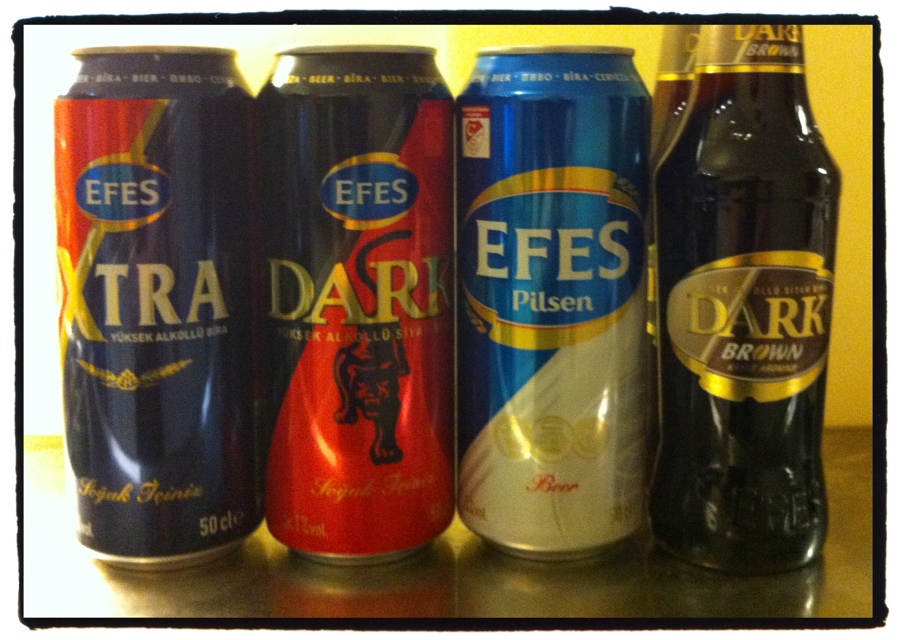 I got these beer with me home…
– Efes Xtra
– Efes Dark
– Efes Pilsen
– Efes Dark Brown