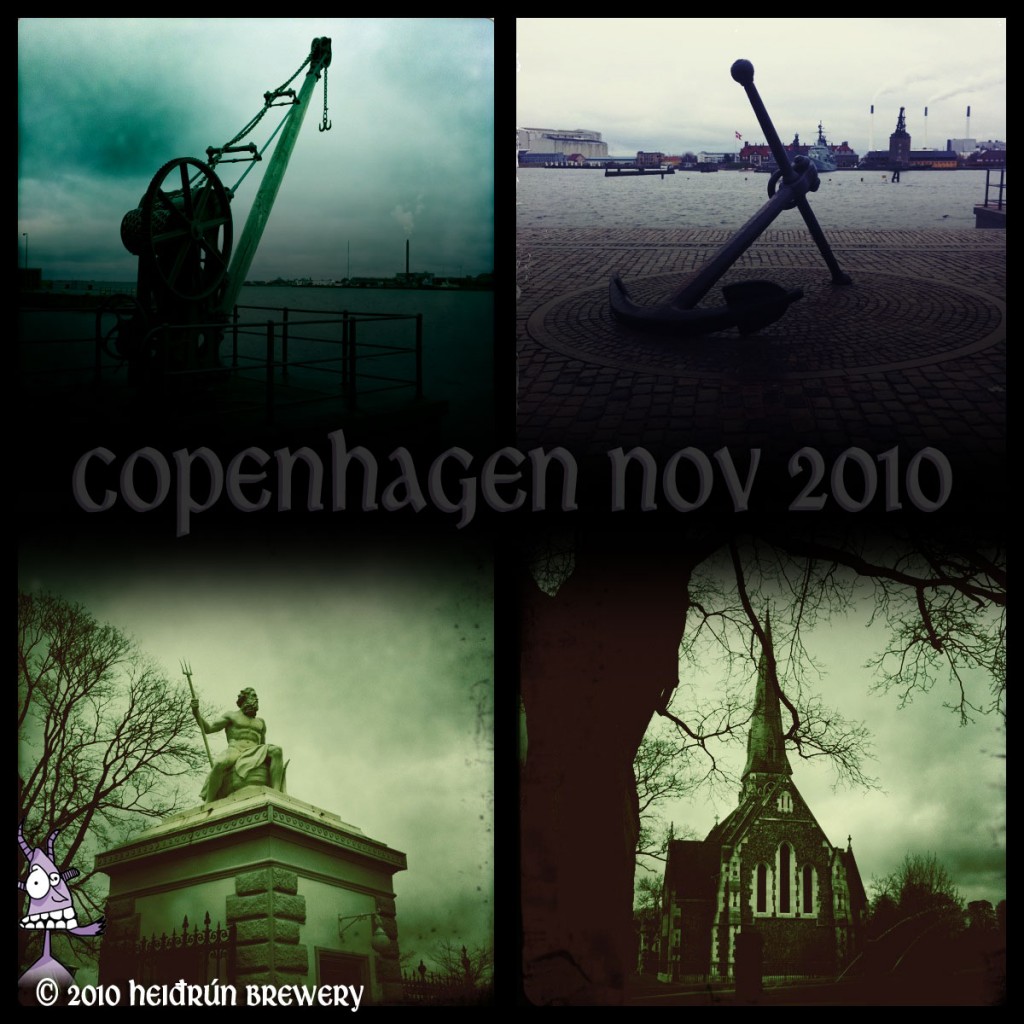 I was in Copenhagen the past weekend with an old friend to relax and drink Danish beer. It was rainy and cold in this Gothic city ;-), this weekend. Being November it was ok.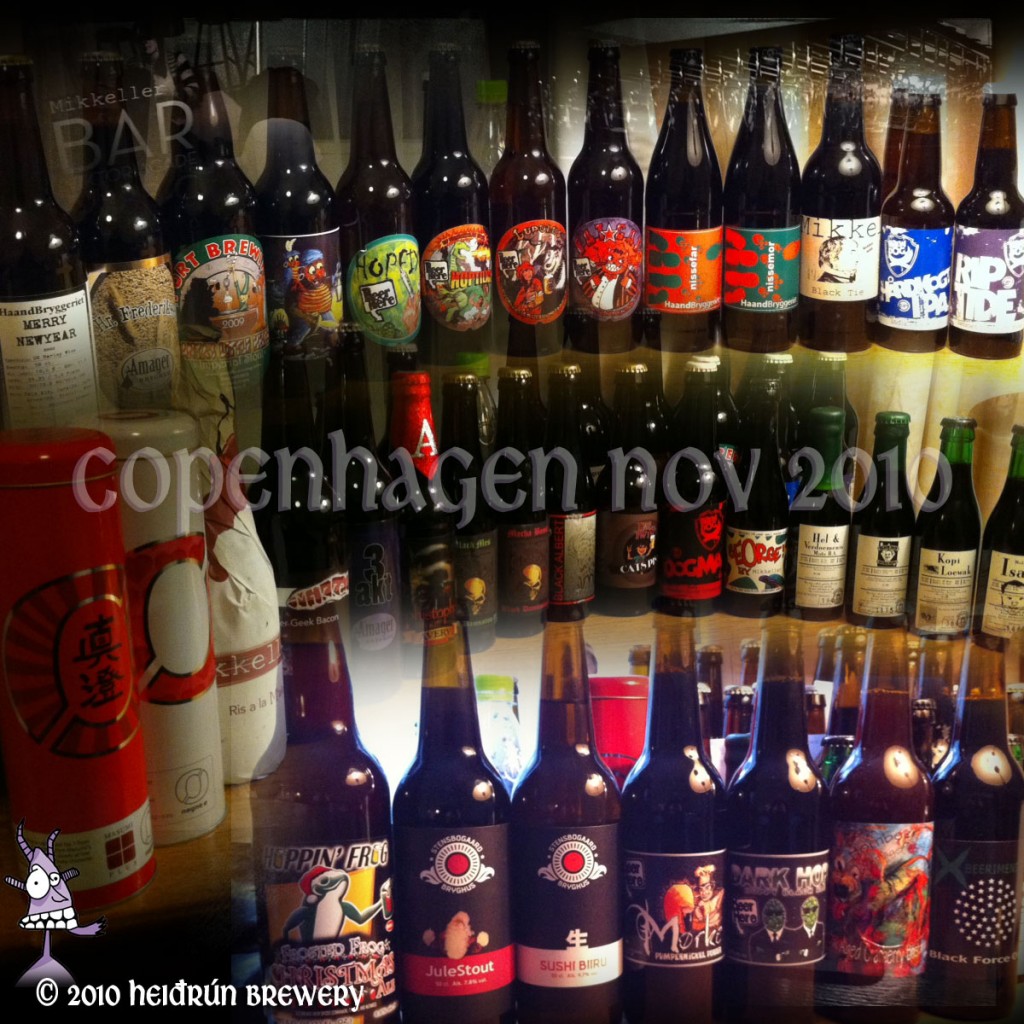 We found some very good places where you can buy many, many beers. I bought 36 different beers from Ølbutikken, Høkeren and Barley Wine, the suit case was very heavy.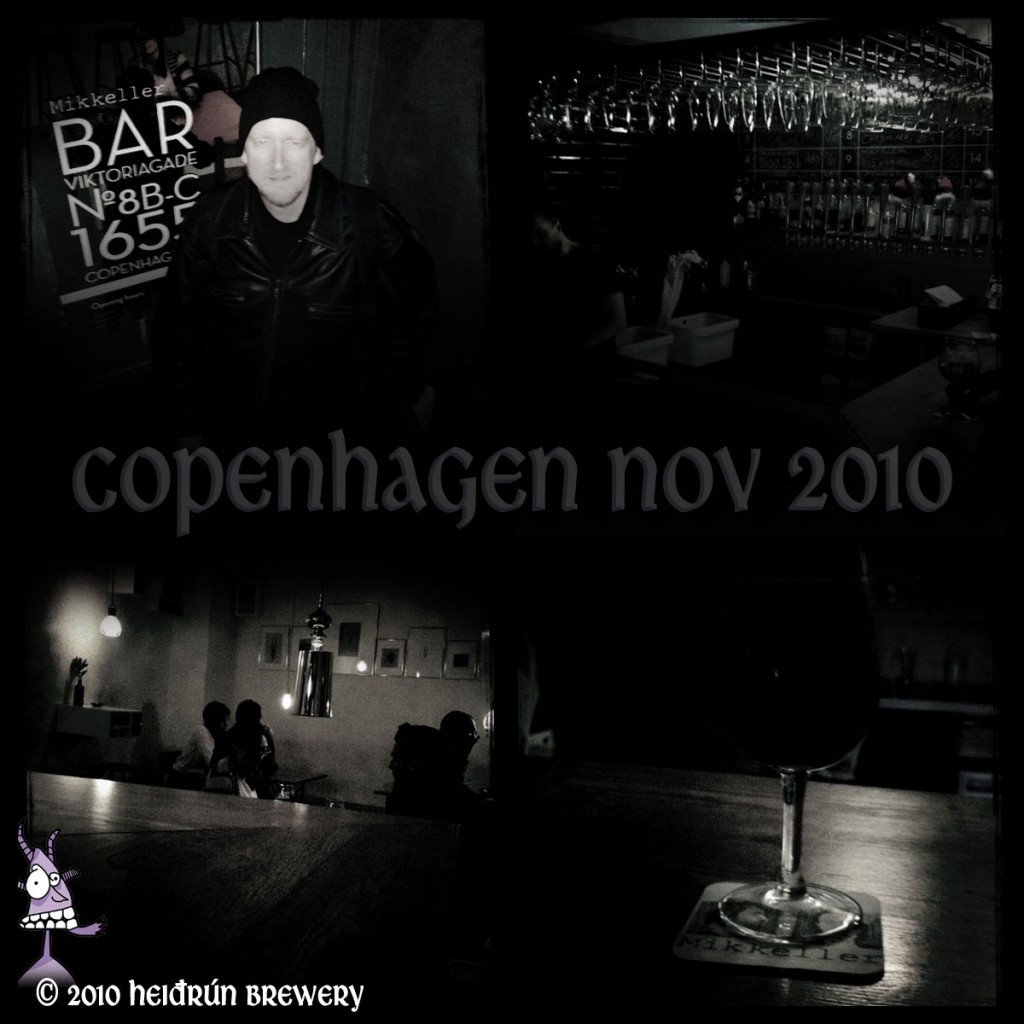 We stayed at the same hotel we stayed in 29 years ago on our school trip when we was 15, it looked exactly as I remembered although they had moved the lobby. Close to the hotel there was the famous Mikkeller Bar, we went there all days. I was impressed how quickly they changed the beers on tap. We came on Thursday and on Sunday all of the taps had been changed at least once, we tried most of them. There was a wifi spot so I tweeted some of the beers I had.
We also found the Brewpub København, tried all their beers to. I liked all their beers, I recommend a visit. Another pub we went to was Lord Nelson (close to Barley Wine), they also had a good selection of beers.
While we was at the Brewpub on Friday we found a flyer for the Julebryg Festival 2010, around 30 breweries let you taste their Christmas beers for free. We tasted around 40 different ones, we both agreed that Amager was the best. Maybe it wasn't the perfect Christmas beer, but we are suckers to good Stout and found it perfect. We both thought that most of the breweries was pretty boring, there was maybe five good ones that stuck out. I tried to google which brewery won the competition, but couldn't find it. Hopefully it will be published on Danske Ølentusiaster's web site soon.