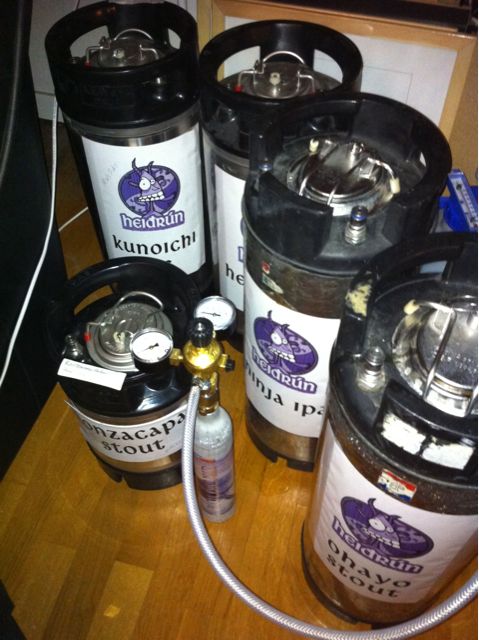 Yesterday I kegged the last three beers I specially made for the Kaigozan Dojo 20 Year Anniversary. It is in total five beers…
– helfWete, Belgian wit with coriander, orange, ginger, black pepper, anis.
– Kunoichi Ale, 30% wheat malt and overhopped, it should be a pretty bitchy ale.
– Ninja IPA, Cascadian style of black overhopped ale, it should attack you from nowhere
– Ronzacapa (Imperial Vanilla Rum Stout), strong and robust! Chocolate, vanilla, and rum from 23 year old Ronzacapa.
– Ohayo (breakfast stout), oatmeal and coffe stout.
Note: this is a closed party for members only!