Last week I made a Chocolate Bochet Mead. For those that doesn't know, a Bochet is what mead is called when you boil the honey to caramelise it. I boiled the Acacia honey for 10 minutes.
Then I had cold mashed chocolate malts over night. I baked 100 gr of cacao nibs in the oven for 10 minutes.
5.5 litres
OG 1.065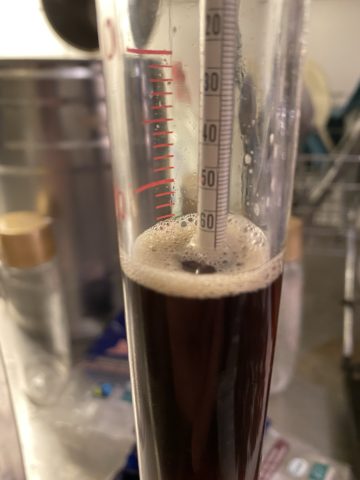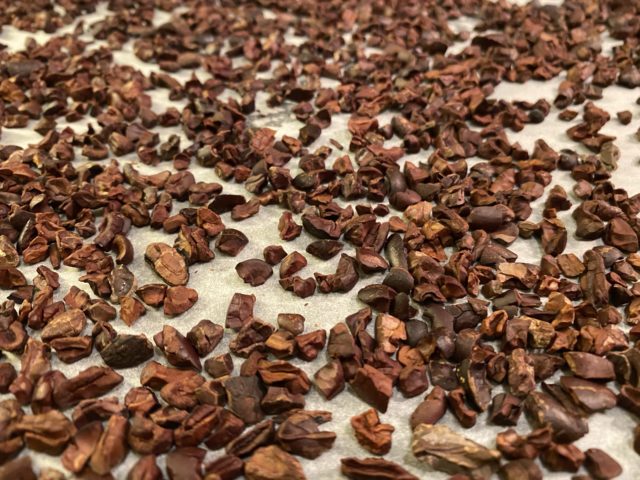 Conditioning the Chocolate Bochet
Chocolate Bochet Mead Update 2020-04-08; It definitely smelled Chocolate when I opened the bucket. Tasting the 1 month old boy it is a little sour and thin. I don't mind the thin, I hope the sour thing goes away with ageing.
Maybe it would have balanced out if I had added some tannins from black tea or something? For being the second mead I make it is not bad, it is a learning curve I guess.
It was racked to a 5 liter damejeanne and I added one Vanilla stick. The final gravity turned out FG 0.999 and according Beersmith it is 8.8%ABV.
I might back sweeten it if the vanilla doesn't make it more full bodied taste. But now I will try to forget it for two months and let it do its job without me interfering.
Bottling the Chocolate Bochet
Chocolate Bochet Mead Update 2020-06-08; Well I bottled four 75cl bottles and four 37cl bottles. It was to dry so I back sweetened it with cane sugar in the bottle and pasteurised the bottles (I don't want bottle bombs).
I regret using cane sugar, I should have used Muscovado sugar, maybe next time?