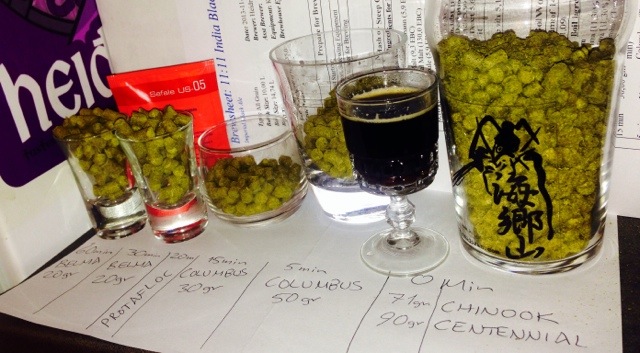 It's that time of the year again when I brew my magickal ale with everything 1's. It's OG 1111, 11%ABV, 111 IBU… Shut up and drink it!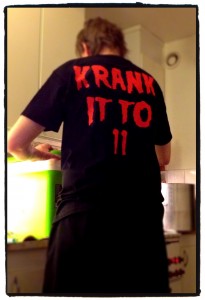 It's Chocolate dinkel malt, crystal malt, caramel malt, pale malt and rye malt.
It's Belma hops, Centennial hops, Chinook hops, and Columbus hops.
It's not an IPA.
It's not a Stout.
It's a well hopped black ale. Some call them CDA (Cascadian Dark Ale), I'm not in or from Cascadia, I'm not partiulary influenced by those. I'm not sure if I came up with this before I heard of them, but who cares.
It's not an Black IPA, that just sounds stupid and I don't condone that style name. Some say IBA (India Black Ale), I might sign on to that, but I'd like to promote yet another name…
HBA (Hoppy Black Ale)
A black ale which is just as hoppy as an American IPA. It should not get too much of the roasty tones as a stout, it should be hidden under the hops, it might come out as an after taste. But the hops should rule!
When the clock shows 11:11 make a wish and toast this beer and your wishes will come true, it will work best if you just happen to look at the clock. It doesn't work if you set the alarm clock or wait for the clock, it should be by "luck" or instinct, then it works.