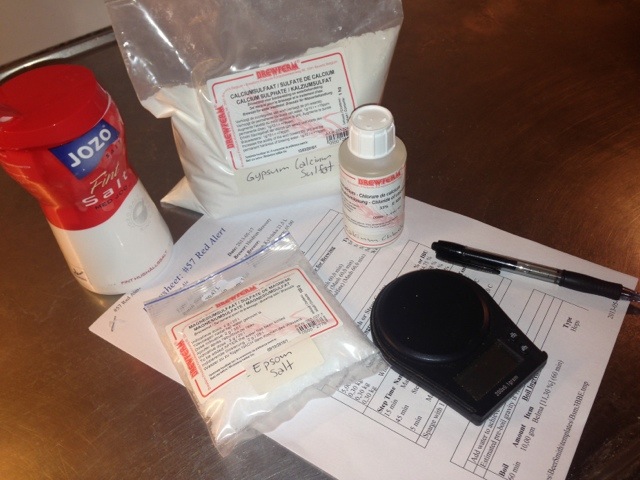 This is the first time I'm water adjusting the beer. To get really hoppy and crisp beers I realized I need to adjust the water. The water I have is pretty good so it was no big problem, it's actually really good for dark beers because the PH 8.5 is quite high. But I never got a hoppy beer as crisp and hoppy as I wanted. I hope the water adjustment will make the beer a lot better.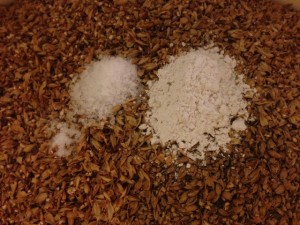 Ca 35 ppm -> 113 ppm
Mg 4.6 ppm -> 18 ppm
Na 12 ppm -> 18 ppm
So4 45 ppm -> 263 ppm
Cl 17 ppm -> 43 ppm
HCO3 78 ppm -> 73 ppm
But being me I just had to make it even more complicated, it's Gung-ho style whenever I brew. There is a twist. I wanted the beer to be really red so I added beetroot, I see it got pretty much calcium and magnesium in it so it must be good for the hops. I'll boil it with the brew for 20 minutes, I don't think it will add much taste, or it might add some interesting notes to it. But it doesn't look like it added any more colour.
I'm mashing in at 62C for 15 minutes, then decoct and step up to 71C for 45 minutes, so it should be medium well done body. While mashing in I'm drinking the #56 Voodoo Juice, this one turned out extremely well I don't think it will last to August. It's the perfect Witbier, much better than Hoegarden or any other one I had.
For the hops I will use Belma for bittering and taste, and Centennial for aroma, maybe I'll dry hop it also?
Edit 2013-05-29: Second fermentation time. Good or bad idea, I don't know but I think it was good. At least I can't see anything wrong. I need more uRination Ale, it might be a warm summer and I'm out of it. So this is what I did… After the yeast cake and stuff I got 15 liters, so I put 10 liters in one vessel. The OG was 1078 and the FG was 1015 ( a little lower than expected), estimated 8.2% ABV.
Here's what I did with the remaining 5 Liters. I added 5 liters of water. After my calculations the ABV will be around 3.5%ABV and 60 IBU. That's an uRination Ale by my standards. If I dry hop it I think it will be good, and I need a low ABV beer for the summer anyway. If this works out well I will do this more often.