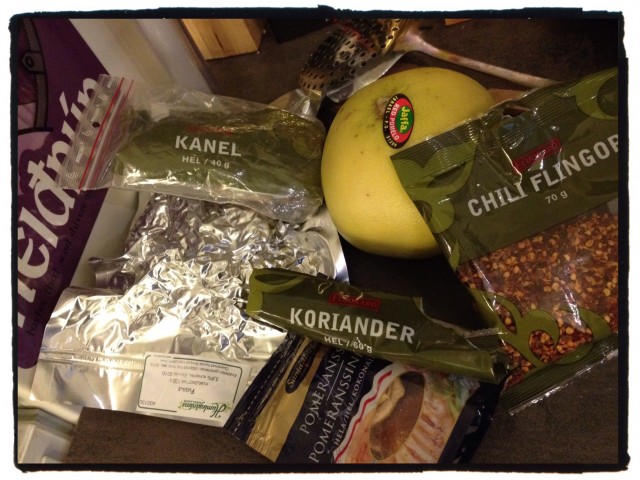 Today is Saint Patrick's Day and I'm celebrating it anti-style. I'm not making a stout, and not a green beer, the only thing green will be the hops!
As you can see on the header I'm making a Wit bier, and from the picture you can figure out the ingredients. Pomerans (Bitter Orange), Cinnamon stick, Coriander, Red Pomelo and Chili flakes (Cayenne).
By drinking this beer on a hot summer day you will invite either an Incubus or a Sucubbus for the night. Have a nice sleep ;-).
Incubus inWit
An incubus (nominal form constructed from the Latin verb, incubo, incubare, or "to lie upon") is a demon in male form who, according to a number of mythological and legendary traditions, lies upon sleepers, especially women, in order to have intercourse with them. –Wikipedia
This will be the pale ale according the ingredients above plus ordinary pale malt, wheat malt and just a little caramel malt.
Sucubbus inWit
The Sucubbus is the female counterpart. This beer will be the same as Incubus, but I will add black malt to the secondary fermentation, and maybe some more spices to balance out the roastyness.
BTW This will also be the 2'nd anniversary beer.
Wow 45 beers brewed these two years.