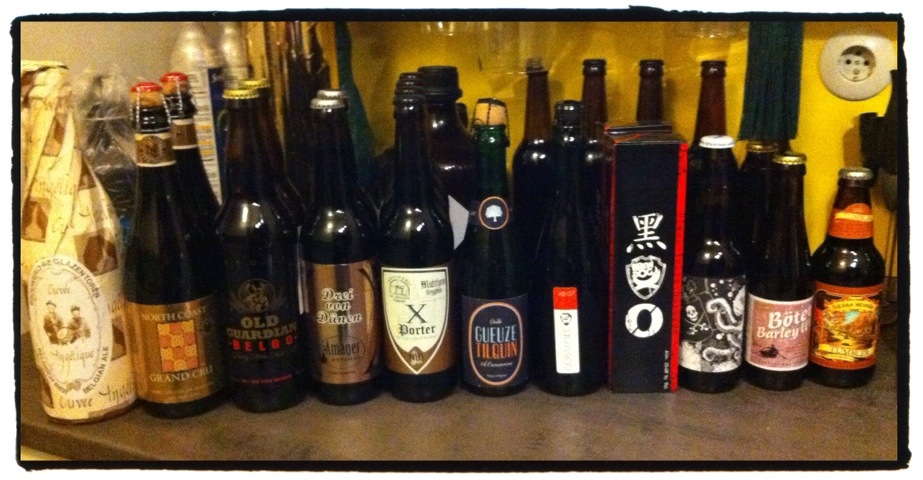 Got Some good stuff this week, from left to right.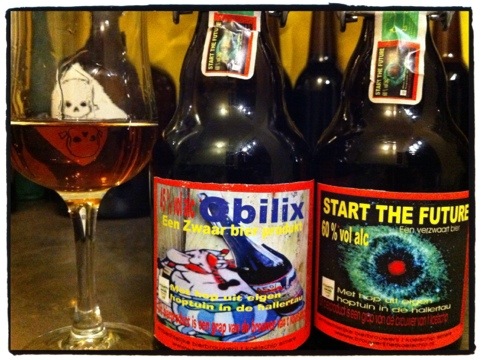 Glazen Toren Cuvée Angélique (96/91),
North Coast Grand Cru (96/82),
Stone Old Guardian Belgo-Barley Wine (96/78),
Amager Drei von Dänen (96/88),
Midtfyns/De Molen X Porter (99/82),
Oude Gueuze Tilquin à l'Ancienne (99/78),
BrewDog Abstrakt AB:07 (89/68),
BrewDog Nøgne Ø Mikkeller Black Tokyo* Horizon (99/85),
BrewDog Sunk Punk (–/–),
Nynäshamns Bötet Barley Wine (96/77),
Sierra Nevada Tumbler Autumn Brown Ale (92/97),
Koelschip Obilix 45% ABV (BANNED!)
Koelschip Start The Future! 60% ABV (BANNED!)
Banned on Ratebeer, don't blame me for it!!!