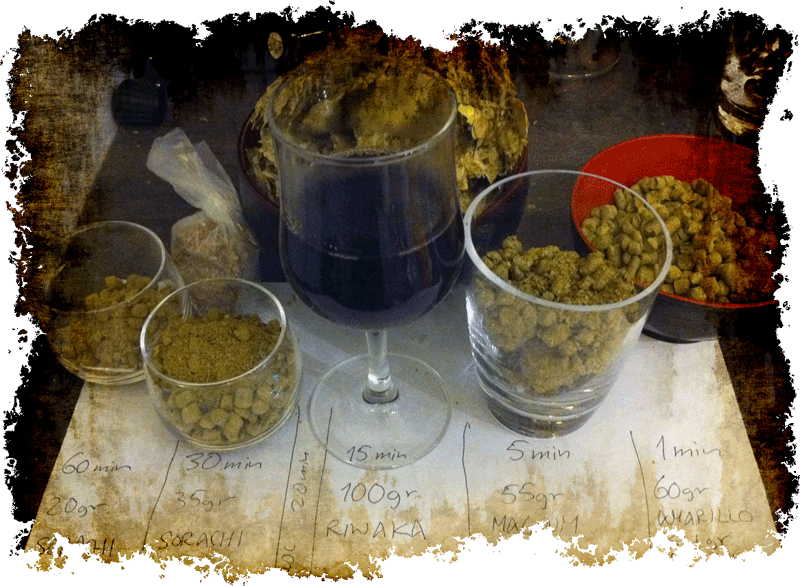 Last Friday I made a new batch of my Ninja IBA, something like the SM beer I made a couple of months ago, but stronger ABV and more hops, estimated 11% ABV and 130 IBU. I didn't use the same hops as before because… I used up what I had in stock. What you don't see on the picture is that I also had 40 gr Centennial the last minute. Everything went well, and the fermentation started in just a few hours. It's cold in my apartment at the moment which is good fermentation temperature (17-20 C).
Edit 2011-07-03: I dry hopped with 100 gr of Galaxy hops, bottling will be on Wednesday.
I also tasted the CCCP and wow the coconut taste was awesome. I think I will remove the coconut today and bottle the brew on Thursday or Friday. I have high hopes for this brew.